Outline
Control the automatic door by PIN code input on the touch panel.
【It is useful tool for the security measures!】
Are you worried about trespassing by a suspicious person from the door in the out of the business hours or the backyard where staffs use?
This product allows you to unlock the automatic door by the timer or PIN code.
PIN code is able to be fixed, or issued multiple in every users, and used for the entry management.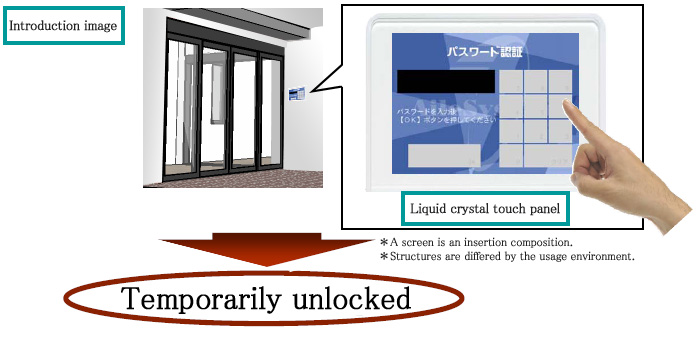 Usage scene
Functions
Password issue and register
Timer setting (including date setting)
Entry history management
Inquiry
Please feel free to contact us to request for product catalogs,
customizing, consulting, or other inquiries.